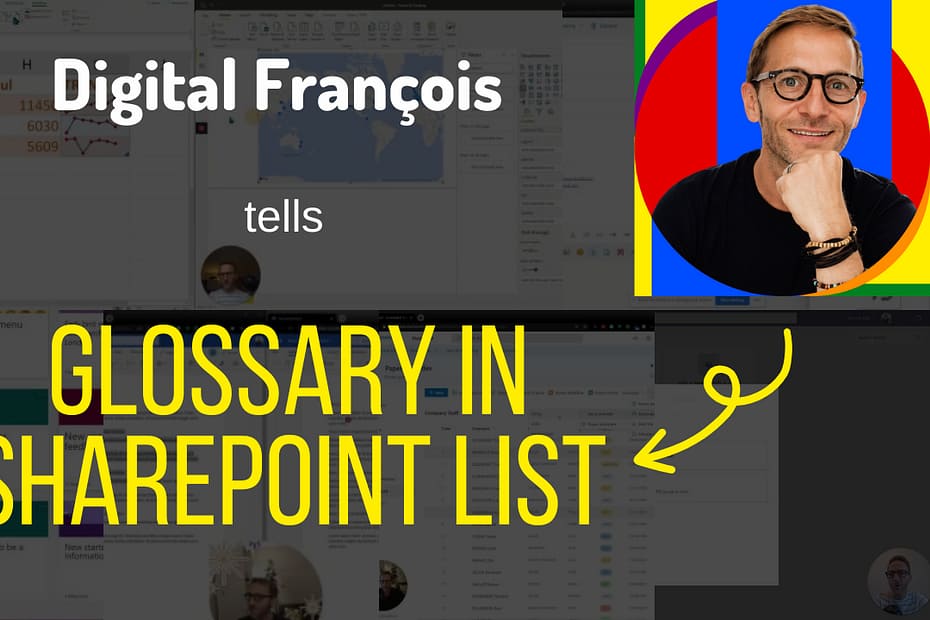 In this video, I will guide you through the steps to create a glossary in SharePoint using a list.
SharePoint lists have been around from early versions of SharePoint and it's often overlooked. Their "mini spreadsheet" functionality makes them super flexible when there will be hundreds of entries, much more than having a long page which is not filterable or sortable.
I will show you how to navigate to the site content, create a new list, and customize the columns. We will rename the default column, add a new column for explanations or meanings, and set it as a multiple-line text. I will also demonstrate how to add entries to the glossary and format the view. By the end of this video, you will have a fully functional glossary in SharePoint.
00:37 Navigating to Site Content
01:04 Creating a New List
01:36 Customising Columns
03:36 Adding Entries to the Glossary
🔗CONNECT
https://linktr.ee/digitalfrancois
📽SUBSCRIBE
https://www.youtube.com/channel/UC1q3uR4w237urlpz69RyJog?sub_confirmation=1
🎁SUPPORT ME
The videos I publish are so short that they will not generate any revenue on YouTube but I want to continue to contribute to unlock and build solutions. If you find it useful you can just https://www.buymeacoffee.com/spfrancois