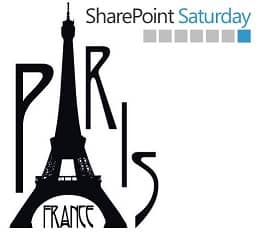 This week I am off to Paris with my little family, and on Saturday I will enjoy spending my day with the French SharePoint community and presenting my views and case study of using OneDrive for Business in Office365. I will be presenting [en Français] which I have not done for years, so be sure to hear some weird "fran-glais" as the technical terms are all in english for me.
The title was actually "Shall we forget about taxonomy with Office 365?" which refers to the fact that OneDrive for Business allows users to store a crazy-full amount of files on the cloud and the question that stands: what to do with all this ? What about my team sites, department sites, organised libraries with metadata that I have been telling and training my users to maintain for years ?
Do I have to forget everything I learnt ?
See you on Saturday to see how some of my clients are managing this question!
À Samedi pour voir comment certain de mes clients gèrent cette problématique d'entreprise!