Sending an email, a message, an announcement each time you have something that you want people to know has been the norm for decades. Still, nowadays we teach users how they can set up an alert when their documents are updated in SharePoint, Google Docs or DropBox.
But it's been years that I have been saying "too much information kills information" (which is probably why I stop receiving most news) and therefore the same applies when we receive so many alerts. We tend to ignore them, some of us even have rules to hide these notifications.
Instead, how about logging these piece of announcements as they need to be published and let your audience know that the grouping of all the latest information will always be available into a "bulletin board"?
In Office 365, we have an easy tool to do just that: SharePoint News, check out this page for a few possible usages of SharePoint News.
Once news items exist in the News webpart, we can send a list of several news items to an audience instead of individual ones, which still allows HR to send the weekly COVI-19 measures summary or the Sales department to congratulate each sale that week. The bulletin board style newsletter is ready in second and formatted for any device, no need for any complicated marketing mail software to send it to the employees.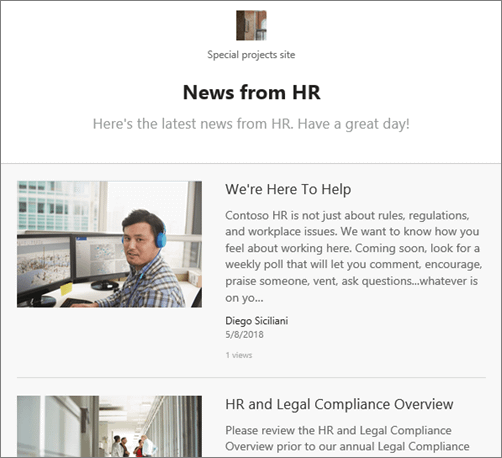 Source: Reading this article Bulletins vs bulletin boards | Seth's Blog, I realised that the same should be applied in SharePoint.