Two announcements today:
I have renamed my blog domain from https://sharepointfrancois.com to https://digitalfrancois.com.
This is in line with the fact that I do not only talk and work with SharePoint but anything digital.
This blog has been featured in the Top 80 SharePoint Blogs (and Office 365 😉), which always nice to know.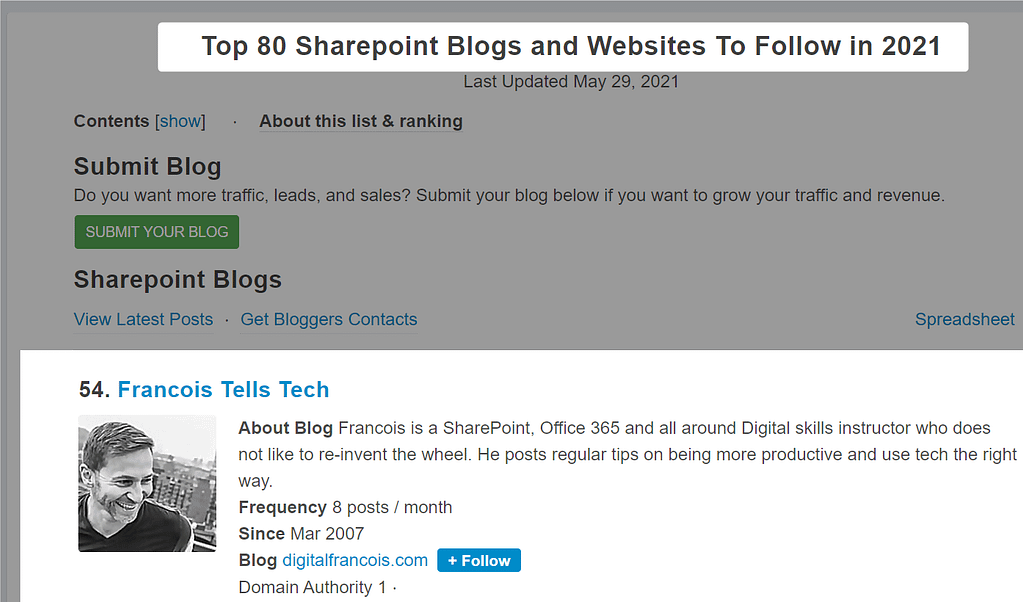 Let's look at the data, In May 2021 the site has received:
1,004 visits, amongst them 969 were new users
Visitors are mainly from the USA and the UK, with very few of them in non-English speaking countries like Spain, France, South-America. (Therefore, I shall continue to publish in English)