Creating a flow for a client recently, where we have to loop through 8,000+ Excel rows, check the values in some columns and import them or skip into a SharePoint list.
The issue was the … well, Flow doesn't let us read more than 5,000 entries by default. And increasing that limit is not allowed.



Except, that one of our developer accounts was able to break that limitation(!).
It turns out that the free Flow license limits the threshold to 5000 whereas buying a Flow Plan 2 license allowed us to go over the threshold.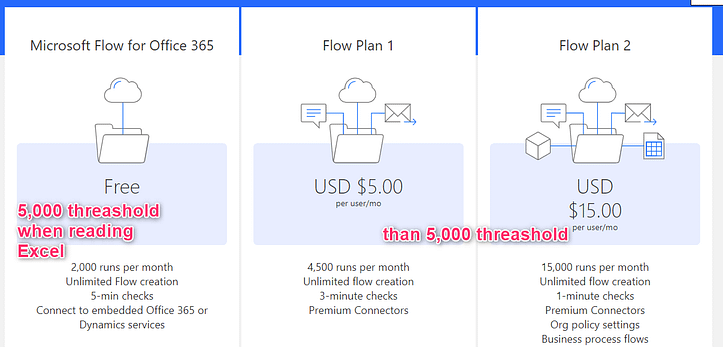 Here you go, now you know how to break one limit: buy the license!
This blog post is also useful to highlight some other limitations:
Microsoft Flow – This is the limit! – My Microsoft SharePains