Greg Zelfond aka. SharePointMaven.com is one of the SharePoint people I read because I concur with a lot of what he writes.
His latest writing: "(10) best way to implement SharePoint in a large organization" is all about why Top-down requirements won't work, why long business requirements, why complicated architecture is no longer relevant, forget about "custom branding" (my favourite!), avoid red-taping everything (long processes/approvals to follow)
Pay attention to Tip #5: move in "Celebrities" first. A clever tip!
All sounding really good, including the "Tip #10 just do it" which I am in favour too since I believe that locking down features and capability is contradictory to innovation and productivity.
I also agree with Veronique Palmer's post where she adds that we still need some planning, documenting and getting the strategy and governance signed off.
Without a level of documentation, the next VIP user will update a whole intranet landing page and decide that his version is the only right one. And the next user and so on.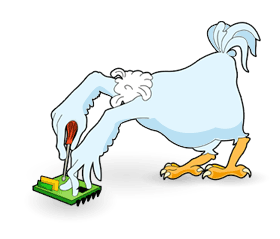 Another caveat I would add is that users need to be guided, otherwise the risk is that, with so many tools at their disposal they will not know which one is good for what and will waste too much time on the wrong one.
My conclusion is yes large organisations need to start being more flexible with their SharePoint project requirements, but show presence to their users to help them succeed.
This is why we have created https://365coach.co.uk to provide this guidance via virtual and 1 on 1 technical coaching session.
Source:
Best way to implement SharePoint in a large organization – SharePoint MavenV
What Should you Spend Your Time Documenting about SharePoint These Days? – Veronique Palmer